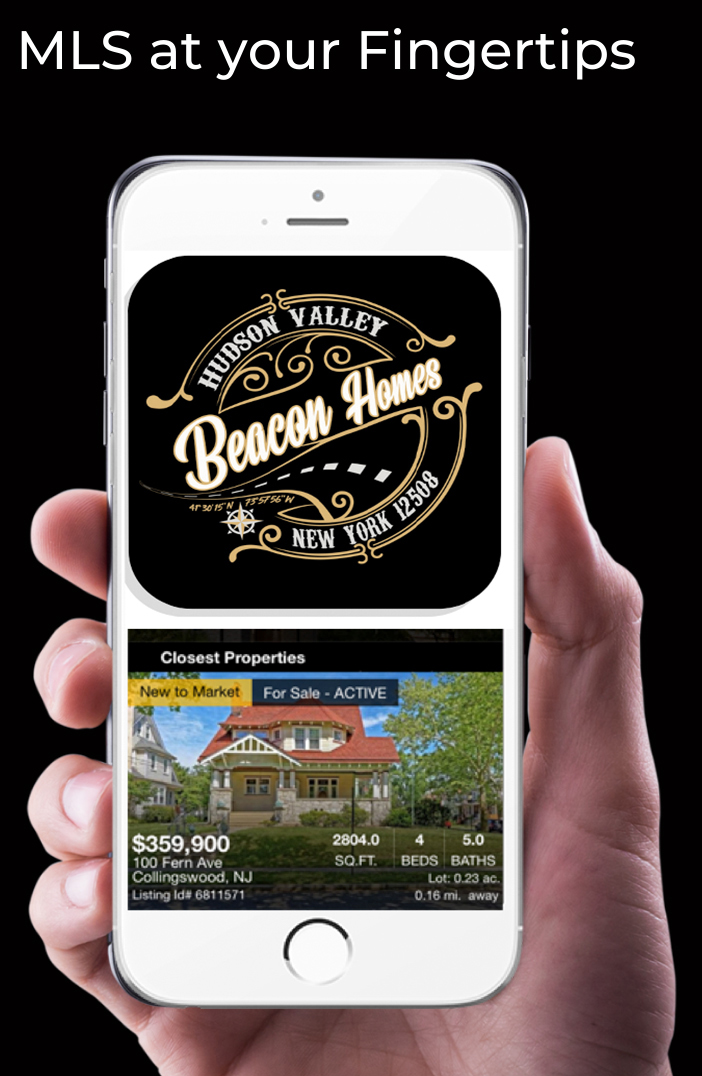 CLICK APP ABOVE TO DOWNLOAD ON YOUR APPLE & OR ANDROID PHONE!
The best way to buy or sell a homes is to have up to date and instant information at your finger tips! Now you can, with Beacon Homes Listings FREE Mobile Real Estate App – with all the listings in Beacon and the Hudson Valley
In any market, especially a heated one, our pre-sales & accelerated sales program is custom tailored for developers of: Single Family, Townhomes, Multi Family, Live Work Play" in The Hudson Valley.
When you engage Ron, for any or all your real estate needs, we guarantee you'll receive superior service and a professional experience.
Upstate New York offers so many options and opportunities not only to purchase, or list to sell, but to invest in as well. We certify that they use the latest technology and have already earned advanced certifications.
"Together Let's Make Some Thing Wonderful Happen."