When you engage Ron, for any or all your real estate needs, we guarantee you'll receive superior service and a professional experience.
Upstate New York offers so many options and opportunities not only to purchase, or list to sell, but to invest in as well.

We make sure your living and lifestyle goals are equal to the neighborhood and home you select. Our Team at Daniel Aubry Realty, help you every step of the way.

When offering your home for sale, Ron and Daniel Aubry Realty, markets your home locally, regional, nationally and internationally, with the latest marketing technology available.
We certify that they use the latest technology and have already earned advanced certifications and designations real estate designations.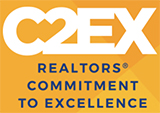 These recognitions and designations indicate that they are experts and the best trained Realtors in the industry. Ron is also a NAR GRI Broker, LEED Green Certified and a NAR GREEN Designated Broker.
Sustainability in homeownership and your lifestyle is paramount to Ron and the team at Daniel Aubry.
We're part of The Hudson Valley Living and Lifestyle Cultural, as well as EXPERTS in local real estate We have been living and serving the upstate neighborhoods for 18 years.

Our philosophy is simple: "Together, Let's Make Something Wonderful Happen".